2019 podium retreat for women
ARE YOU READY?!
I'm thrilled to announce that Podium Retreats 2019 will be held in Boulder, Colorado on October 19th and 20th with a meet and greet on the 18th. Have you ever wanted to run in Boulder, be surrounded by incredible women, and learn about ways to improve yourself as a whole? Than this is the retreat for you! Podium Retreats is for ANY woman aged 21 and older who runs, has an open heart, and is ready to have some fun! There is no fitness or speed requirement, all that we want is someone who has running in their lives and is open to learning from and along with other women.
Some of what we will do is: do a running workout together, learn about injury prevention, do pilates, learn self defense, nutrition as we age, delve into our own emotions, and much more.
This year our focus and theme will be ACCEPTANCE.  It will take many shapes and forms between all of our speakers and activities.  If you are a woman who runs, than you are wanted at this retreat!  We don't care how fast you are or what your age is.  We only care that you are open minded and ready to embrace a new experience!
*opens on July 23, 2019 at 10:00am MST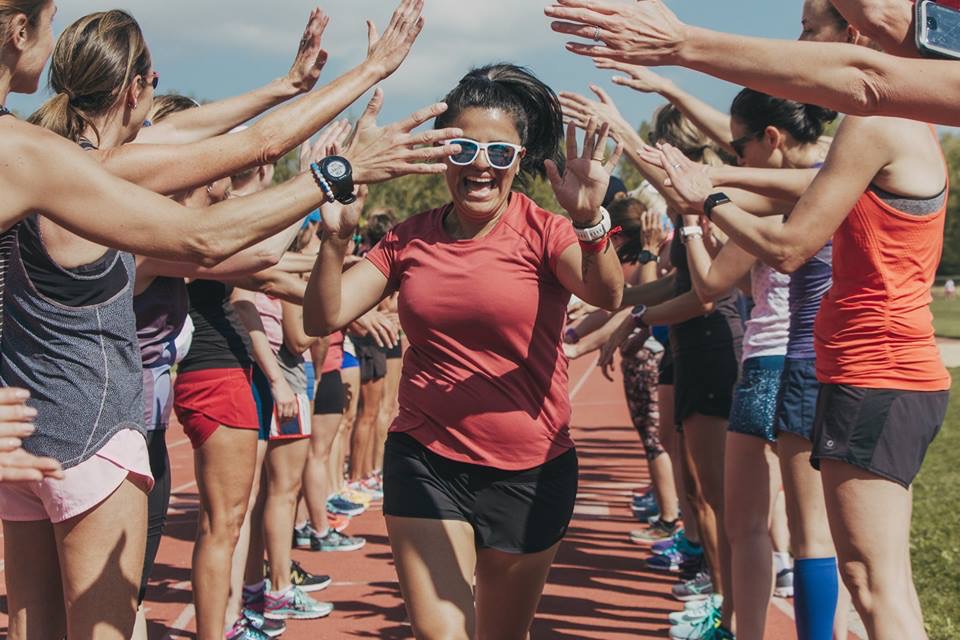 The 2019 addition will cost $1000 which will include retreat cost and all food and beverages.  The room costs are $189/night for a king bed or two queens.  Feel free to share with a fellow retreater to save on costs!  All attendees are responsible for booking their own rooms.  You will be given a link after registration to use with the hotel to secure our discounted rate.
The retreat is October 18-19 in Boulder, Colorado.  Podium Retreats will be held at the beautifully newly renovated Boulder Marriott. https://www.marriott.com/hotels/travel/denbo-boulder-marriott/Half of the retreaters will stay there and the other half will stay across the parking lot at Boulder's newest hotel, the Residence Inn. https://www.marriott.com/hotels/travel/vbobl-residence-inn-boulder-canyon-boulevard/
Registration will open for former retreaters on Tuesday July 23rd at 10AM MT.  Registration for new retreaters will open on Wednesday July 24th at 10 AM MT.  Registration will remain open until all spots are filled.  We often sell out in just a few days, so I recommend you register early!
*opens on July 23, 2019 at 10:00am MST
Cancellation Policy:
Cancellation by August 1st: 100% refund
Cancellation by August 18: 75% refund
Cancellation by September 18th: 50% refund
After September 18th there will be no refund.  We always have a waitlist and bills to pay so this year we will adhere to the policy above.  Cancelled spots will go down the waitlist in order of waitlisted.  The retreat will be caped at 65 retreaters.
Keep an eye on the weather.  Weather will most likely be warm in Boulder.  In years past, women have dressed in casual running/yoga gear during the day.  At night feel free to dress up a bit for dinner if you want, but don't feel like you have to.  Please be comfortable, that's what is most important!
The run on Saturday won't be too long.  The track is a 1.5 miles away from the hotel, so if you ran to the track, did the workout, and ran back to the hotel you would total 4 miles.  If you want to walk, that's totally fine too!  Women of all ages and fitness are welcome to this retreat.  I don't care how fast you are, I just care that you are open minded and willing to open your heart to other women.  I can't wait to meet you all, it's going to be an incredible year!  So get ready to register and have an amazing weekend with even more amazing women!  Thanks for considering doing our Podium Retreat Family!!
See you soon!
-Kara
*opens on July 23, 2019 at 10:00am MST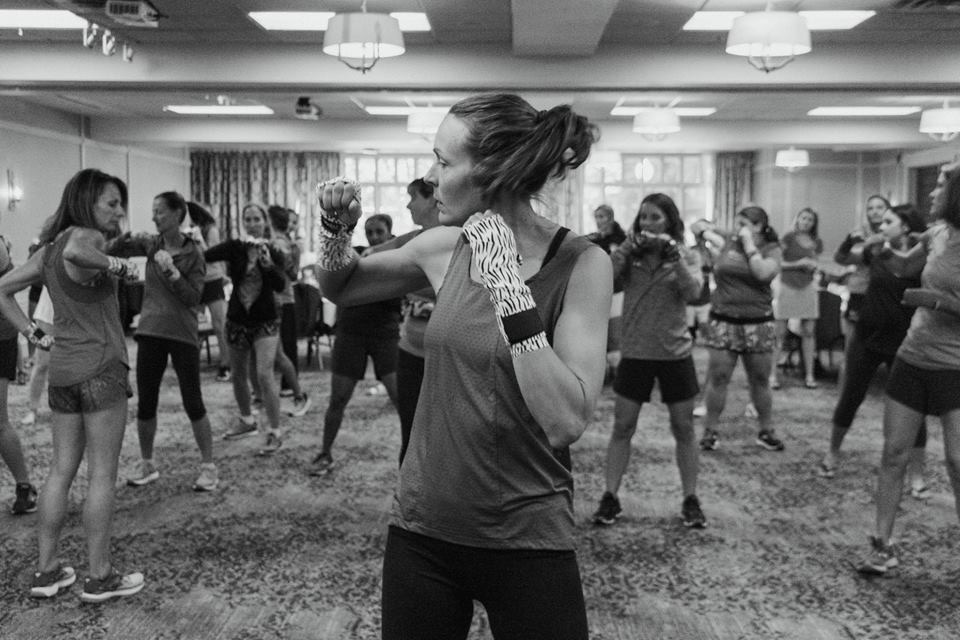 What to expect over the weekend: (This schedule is subject to change)
Friday:
7:00-8:30 Meet and greet happy hour, registration and goodie bag pick up.
8:30-9:00 Welcome and staff intros.
Saturday:
7:30-8:30 Breakfast
8:30-9:30 Talk with Functional Nutritionist Penny Sparks
9:45-11:30 Super fun workout at the University of Colorado track (don't worry, this won't be hard but will help us to get to know each other!)
12:30 Lunch Buffet
1:00-2:00 Lecture by Dr. Amy Oldenberg
2:15-3:15 Lecture by Shanna Burnette
3:30- 5:00 Strength workout with Erin Carson
6:00-7:00 Cocktail hour
7:00 Dinner
Sunday:
7:30-8:30 Breakfast
9:00-10:15 optional run
10:30-11:30 Pilates with Tracey Katona
12:00 Lunch Buffet
2:30-1:30 Talk with Anna Paffel
1:45-2:45 How acceptance has lead to a rebirth in my running by Kara Goucher
3:00-4:30 Self Defense workshop with Julie Morrill
5:30-6:30 Cocktail hour
6:30 Dinner
7:30 Circle of Trust and Closing Remarks
Amy Oldenburg, MD
Runner, wife, mother of 9 year old twins, sports medicine physician. I started running when I was 5 doing local fun runs. I thought it was so fun I have continued ever since. I ran my marathon PR in NYC at age 37, 3:00:17.
University of Wyoming, BS in Exercise Physiology
University of Minnesota Medical School
North Colorado Family Medicine Residency
Hennepin County Medical Center/University of Minnesota Fellowship in Sports Medicine
Anna Paffel
Anna Paffel, MSW, LCSW is a clinical social worker with earned her degree at Columbia University. She currently practices at Kaiser Permanente in Palliative Care. Anna has been presenting at Podium Retreats since 2014 and is passionate about the pursuit of vulnerability and bravery. In addition to her professional work, Anna is married and mom to William (9) and Eddison (5).
Shanna Burnette
Shanna leads ModCraft's client acquisition, account management, and media event design. As a collegiate all-star Division I NCAA runner and MBA graduate, Burnette has always set track records both athletically and professionally. She has close ties to fashion, health, sports, and fitness editorial communities across North America and internationally. She nurtures her relationships with key editors, and is skilled in helping niche brands break into mainstream media outlets. She has consistently placed clients in top media outlets and hosted press events that generated engagement, increased brand awareness, and drove sales.
Tracey Katona
Tracey Katona is a level 5 certified Romana's Pilates Instructor.  A former professional ballerina with the American Repertory Ballet, she began classical Pilates to stay healthy throughout her ballet career. After retirement from ballet, she moved to the west coast from NY and began teaching Pilates  at Nike WHQ.  Her passion for teaching authentic Pilates has made her  the most sought after Pilates Instructor at Nike for over twelve years.  Tracey recently created the Nike Training Club Core Strength Workout for their app featuring Gracie Gold this past year. She has taught many professional athletes and celebrities such as LeBron James, Antonio Brown, Melanie Griffith, Emily Infeld, Evan Jager, Channing Frye, Chris Paul, Lindsey Vonn, two of her faves Adam and Kara Goucher and many more.  In 2013 Miss Katona choreographed Michelle Obama's launch with Nike and the White House for Let's Move Active Schools.
For over 10 years now Tracey serves as a featured instructor for Canyon ranch Spas. In addition to launching Katona Pilates this year, Tracey also has added technical advisor to her resume working on photo shoots and video for movement for Nike and other brands.  Like her mentor Mari Winsor, her purpose is teaching and supporting people to move with quality, control and grace through the work of Joe Pilates.
Her favorite quote? "If you see someone without a smile, give them yours." -Dolly Parton
Julie Morrill
Julie teaches Krav Maga, a practical hand-to-hand combat system developed by the Israeli military.  She conducts safety workshops for women and girls around the world.  She is also a consultant in emergency preparedness and security and the vice president of Mahila Partnership, a nonprofit organization that supports the health needs of women and girls following disasters.  Learn more at: JulieBarrronMorrill.com.
Erin Carson
A certified strength and conditioning Specialist with over twenty years of experience, Erin Carson is the driving force of ECFIT performance strength programming. As Mirinda Carfrae's, triathlon world champion, strength coach since 2012, Erin has designed a program specifically for endurance athletes to attain the ability to train significantly harder with a reduced chance of injury. Some of the most recognized endurance coaches have grown to trust Erin and her team of strength coaches with their athletes.
Penny Sparks
Penny Sparks is a Functional Nutritionist and the founder of Telos Foods.  She stopped by the 2018 Podium Retreats and the biggest request was to have her back as a speaker!